Access to real-time information
The traceability of transport operations and access to information in real time are today determining factors for the effectiveness of different factors in the Supply Chain. Also, the supply chain is very important to judge whether a performance is of good quality or not. Also, 88% of companies consider their visibility on deliveries to be crucial.
Therefore,Nexans developed with partners the service Track´n Trace which provides our customers with the estimated time of arrival of the goods.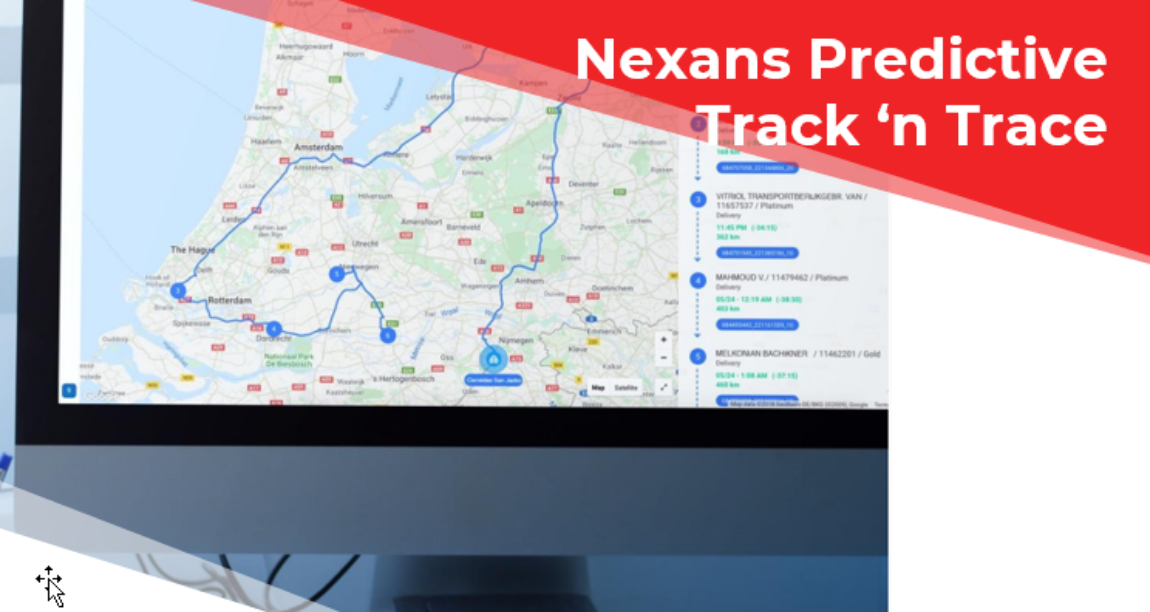 Benefits
It gives real-time visibility of our deliveries
Analysis of transport organization performance
Anticipate delivery delays
Improves operational costs for customers and Nexans with fewer calls and emails to track daily deliveries.
Be proactive in terms of communication
How it works
The platform receives information from all modes of transport, whether land, sea, or from us (ports, warehouse, hub...)
Artificial Intelligence allows you to calculate the Estimated Time of Arrival with more than 200 different parameters.
The data is updated regularly to ensure the accuracy of the information.
The data are hosted in the European Union in a data center certified by the ISO 27001 standard. They are under the European Data Protection Act, which is the most rigid in the world.
The service works 24 hours a day, 7 days a week.
The customer has access to the platform through a portal and can also receive alert and notification by email and text message.